About Us
Hello there! Welcome to ETicketPrice.com! I am a developer, and also a huge sports fan. When searching around for the best deal of sports tickets, I came up with the idea of collecting ticket information from multiple sources by myself, why not? That's how this effort has been started. What you get is where we stand right now. So far we have collected ticket information from four popular marketplaces. For sure this is not all. I will keep adding new information to this site. In short, I hope this website can become a ticket information hub for all the sports fans and concert goers!
---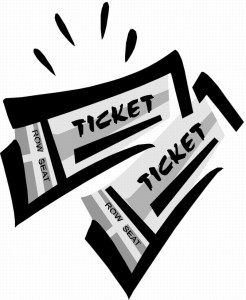 What I learned so far about ticket marketplaces
When talking about online ticket sellers, what are the top ones in your mind? I guess you may think of Ticketmaster, Stubhub, Vivid Seats etc, but do you know they are different in nature? In fact, Ticketmaster is the so-called primary ticket marketplace, whereas the others are secondary markets. For the primary market, customers purchase tickets based on its face-value (with additional service fees). However, on secondary markets, ticket resellers bought tickets from primary market (e.g., ticketmaster) and resold them on secondary markets (e.g., stubhub) for a profit. In addition, there also exists large direct fan-to-fan ticket market on Craigslist and Ebay.
There are pros and cons for each marketplace. I know a lot of people hate ticket scaplers -- they are the ones who made some popular ticket price skyrocket. However, in general the existence of secondary market is completely reasonable, which is determined by the demand and supply. In fact, the secondary ticket market is as prosperous as the primary one, if not larger. As a consumer, we cannot simply close our eyes and ignore their presence. So my goal here is to provide you all the options. Hopefully you can find the best fit with such comprehensive information in hand. Also I hope ETicketPrice can save you time and give you less hassle to explore multiple websites and compare different deals. All in all, our ultimate goal is to enjoy the game, the concert, and the performance, isn't it?
---
Disclamier
We are NOT ticket scalper, nor ticket reseller. This website is meant to provide ticket information from primary and secondary ticket (re)sellers for your reference. As sports fans and concertgoers ourselves, we truly hope everybody has the opportunity to watch their favorate games or shows with the best deal possible. Enjoy!
---