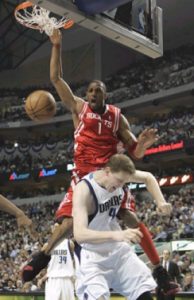 Running for the Hall of Fame, what does Tracy McGrady hold in hands?
This may be the biggest regret of the 21st century: we can never know how the two superstars, Tracy McGrady and Grant Hill, could possibly perform on the court together in NBA. But, it is precisely because Grant Hill has repeatedly suffered heavily from injury, that Orlando Magic eventually entered the era of Tracy McGrady. In 2002-03 season, Tracy McGrady averaged 32.1 points, as well as 6.5 rebounds, 5.5 assists, 1.7 steals, and 0.8 blocks, plus up to 23.5 WARP value and 30.3 PER value, which is comparable to LeBron prime time. An unnoticeable but more incredible data is that in the 39.4 minutes of playing time, even though facing ferocious defense, McGrady had only 2.6 turnovers! Putting that into perspective, this is not even close to the top 20 TO'ers this season — Westbrook averaged 5.6 times, Harden 5.5 times, Wall 4.4 times, LeBron 3.9 times, the Greek Freak 3.2 times …
Drew Gooden, Jacques Vaughan, Andrew De Klerk, Gordon Girich Cecker, these are the helpers around Tracy McGrady that season, but Tracy McGrady still led the Magic into the playoffs, and 3 to 1 ahead of the East's No.1 seed Pistons – if not the game system has changed from 3-5 wins to 4-7 wins, Tracy McGrady 13 years ago had been passed through the first round. If no McGrady, the Magic did not have any chance and hope to win any playoff games and win the series. For 7 games against Pistons, Tracy McGrady averaged 31.7 points, 6.7 rebounds and 4.7 assists and 2.0 steals 0.9 blocks, impeccable.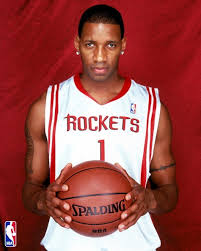 In addition to the two-time scoring leader, seven time All-Star, six selected All-NBA 1st and 2nd team, Tracy McGrady left a more impressive impression on other achievements: self-feeding creative dunks, the Spurs 13 points in 35 seconds, led the Rockets to win 22 straight games with Yao Ming under injury … Also need to be reminded that in the history of the NBA playoffs only eight players in four seasons scoring 30 points or more: Baylor, Chamberlain, Jerry West, Jabbar, Jordan, Iverson, Kobe Bryant and … Tracy McGrady. For the last two seasons, as a bench player for Hawks and Spurs, McGrady played 12 playoff games. His playoff scoring average was dragged down to 22.2 points, but still in the history of the NBA ranked No. 35; and before that, Tracy McGrady averaging 28.5 points, only after Jordan (33.4 points), Iverson (29.7 points), West (29.1 points) and Durant (28.8 points) ranked fifth.
Running for the Hall of Fame, what is Tracy McGrady lack of?
His peak period is too short, becoming a mediocre player before age of 30. However no one really knows this is because of his personality or injury. Until the last season to join the Spurs, he finally broke the first round curse, with very limited contribution to the team of course. "Tracy McGrady never figured out how to lead the team, how to make a leader, even if he pretended to be clear."
Should McGrady be selected for Hall of Fame?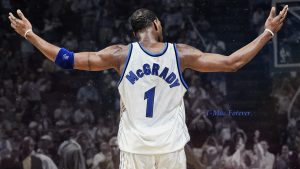 According to statistics, if a player's WARP value can reach 170, then he will be able to be selected Hall of Fame, and McGrady's value is 149 – in a gray area. In addition, Tracy McGrady in the beginning of this century for five seasons, he won seven consecutive seasons at least 24.4 points 5.3 rebounds and 4.8 assists. As a carrier of basketball history, the Hall of Fame should not ignore this wonderful memories. Another good historical record for Tracy McGrady is: all players in the history with 18000 points +5000 rebounds +4000 assists were selected for the Hall of Fame, and McGrady's score is 18381 points +5276 rebounds +4161 assists.
Can Tracy McGrady make it in 2017?
No NCAA performance bonus, no playoff results bonus, no Olympic gold medal in the World Championship, no international player background, purely by regular season performance as stepping stone, Tracy McGrady's resume does not really help. Tracy McGrady winning the Hall of Fame nomination is not controversial, but the official debut may not be so easy, unless the judges relaxed the selection criteria; he may not have to wait for ten years, but twists and turns is difficult to avoid, just as breaking the first round of the playoffs.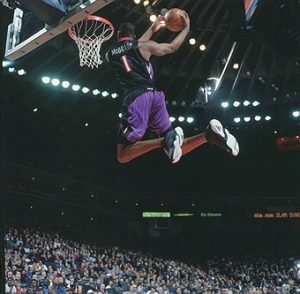 (Visited 53 times, 1 visits today)